Small change
towards a great

healthy

natural

goal

.
1 ml = billions of living good bacteria.
This fermented drink ensures that good bacteria enter your intestines as early as 30 minutes after taking it.
100% vegan, lactose-free, gluten-free, suitable for pregnant women, nursing and children.

Fermented beverage concentrates
Raido – fermented beverage concentrates are a quick and effective way to enrich your intestines with living good bacteria.
Multifaceted benefits
Fermented products retain all minerals, enzymes and amino acids. Thanks to the good bacteria contained in them, your body absorbs nutrients better, so we get significantly more benefits from fermented products.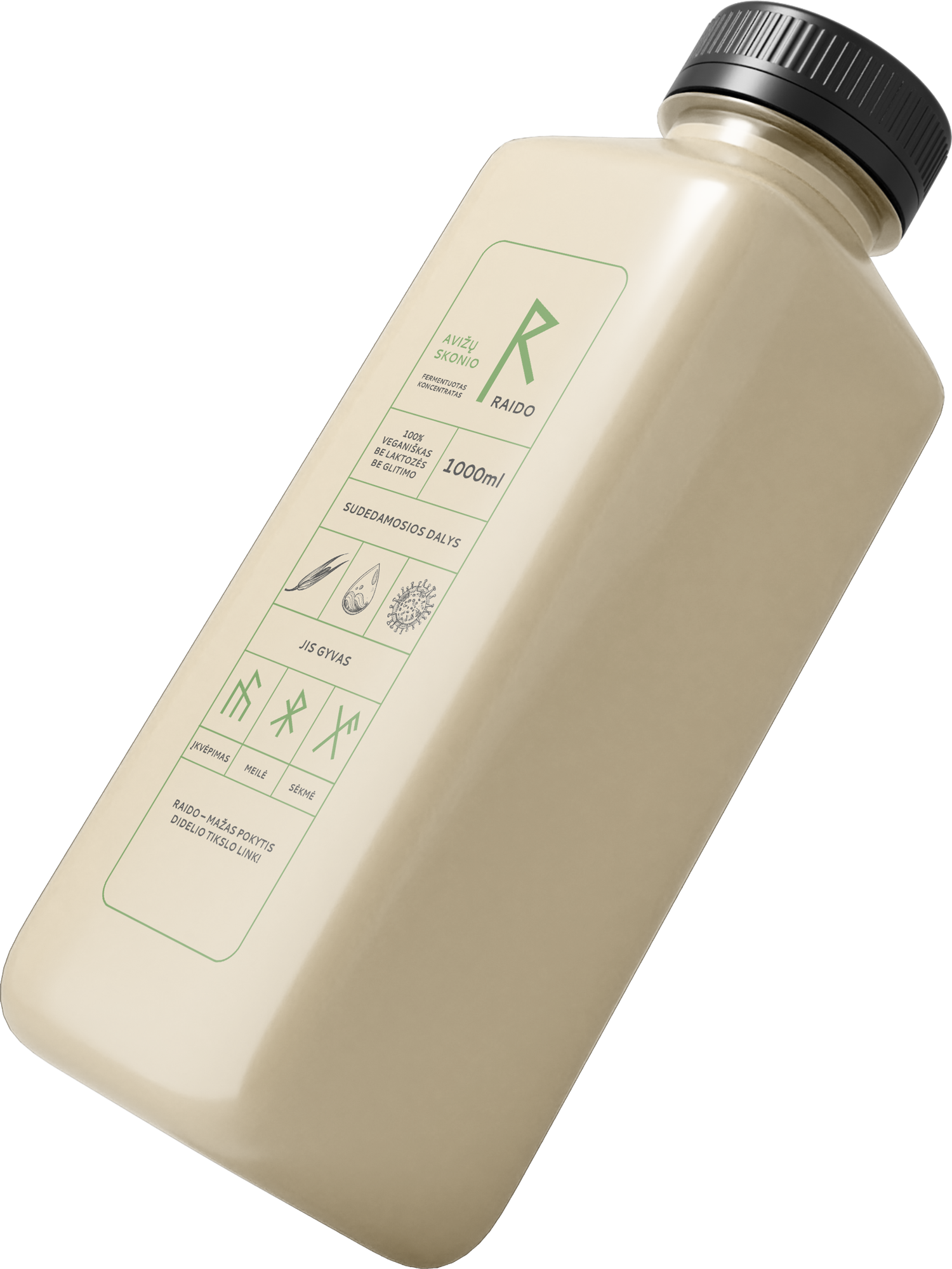 Blog
Small changes towards big goals! It's all about the influence of good bacteria on health and quality of life, tips for a healthy lifestyle and mindfulness practices.
Join useful tips and best deals